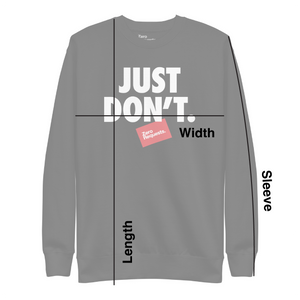 Length
Measured from the high point of the shoulder, next to the collar, down to the bottom of the sweater.
Width
Measured from the side seam under one sleeve to the side seam under the opposite sleeve.
Sleeve
Measured from the outer edge of the shoulder seam, down the arm to the sleeve end.
Measurements are in inches, and may vary by up to 2".